How to Paint Roses on Glass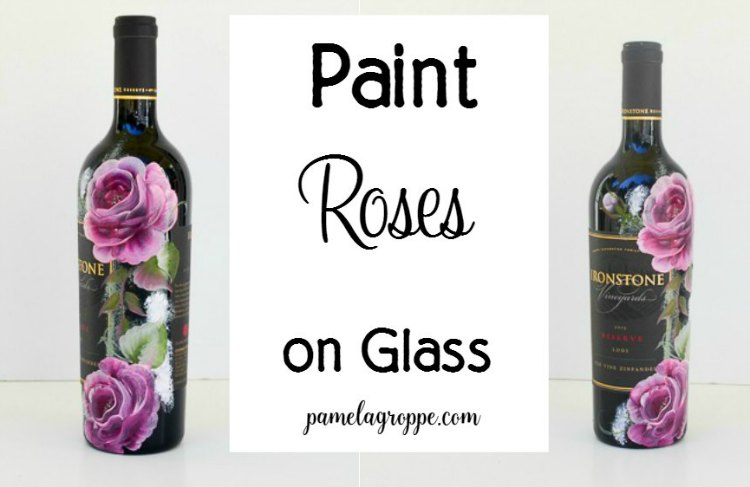 I absolutely love painting on glass.  I enjoy painting on many things but glass takes it to a whole new level.  This is a wonderful way to up-cycle glass ware from the thrift store as well as new.
There is a free downloadable e-Book of how to Paint Roses on Glass, just scroll down to the bottom of this post to get yours!
You may have seen my latest workshop Painting Lavender and Monarchs but the roses are where I got my start.
(This post contains affiliate links, please see my disclosure page for more info)
Supplies:
Brushes
Folk Art Enamel Paints for Glass
Berry Wine
Baby Pink
Wicker White
Italian Sage
Thicket
Purple Lilac
This wine bottle was my practice piece and oh so much fun!


I think you need to give painting on Glass a try.  Careful though, it can get addicting!
Let the paint dry for 24 hours then place in a cold oven.  Set the temperature to 350 degrees and bake for 30 minutes.  Start the timer once the oven reaches temperature. Once the glass items have baked for 30 minutes, shut off the oven, don't open the door and let cool completely, then remove from oven.
Want a Free downloadable e-Book of How to Paint Roses on Glass?  Fill out the opt in form below and get yours today!
Happy Painting!
Included in this e-Book is this printable worksheet.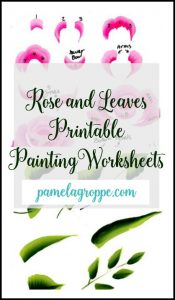 For more painting videos visit my YouTube channel.
More Painting Tutorials you May Enjoy
Paint Delphiniums on Glass
Paint Pansies on Glass
Paint California Poppies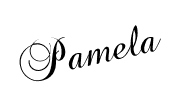 Please Pin and Share